Hand of the King (WE)

'
About
Game/Set:
A Game of Thrones CCG

Expansion:

Publisher:

Country:

USA

Year:

2002

Language:

English

Card Size:

63x88mm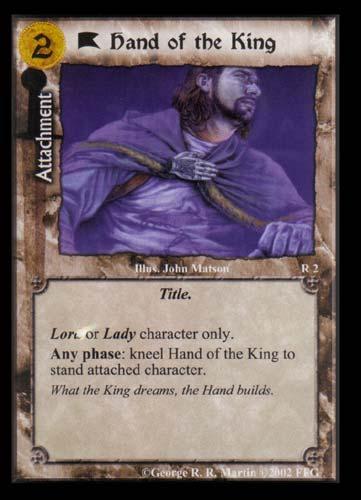 This image needs replacement!
Reason: Damaged
Please feel free to upload the correct version of it.
Ad blocker interference detected!
Wikia is a free-to-use site that makes money from advertising. We have a modified experience for viewers using ad blockers

Wikia is not accessible if you've made further modifications. Remove the custom ad blocker rule(s) and the page will load as expected.